GETTING STARTED
What do you wish your kitchen looked like? Collecting photos of kitchens you like is a great idea. Maybe one has a little nook you like, or another has a pantry cabinet that you think would add the storage you need for your kitchen. Did you stumble upon an old cabinet that you wished was new and something you could have? We can copy it!. Keep ideas about the small things too- a shelf you like, the way the molding goes over the window, or maybe it's the nifty space for the dog's water bowl! Keep your ideas together and when the time comes for your new kitchen you can sort through everything and pull it together to design your perfect kitchen.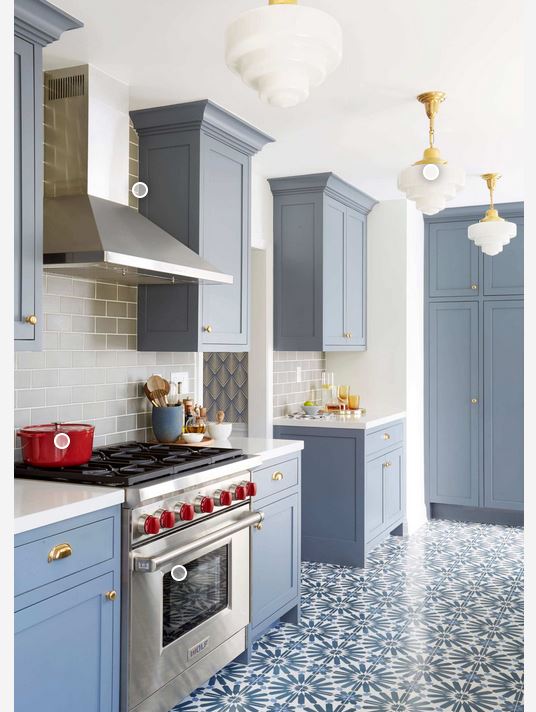 What storage would make your kitchen more useful?
I've turned closets into pantries, even that empty space under the stairs can be a great pantry.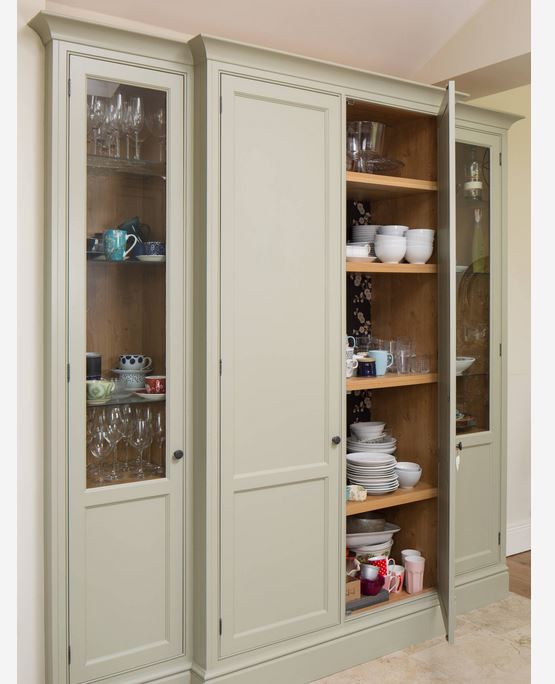 Maybe it's just not as practical as you'd like. There are countless utility items that make your kitchen function efficiently: slide out bins and shelves, pull out pantries for oils, spices or canned goods, a pull out trash and recycling bin are all very popular options. A special system for pots and the lids is another favorite, plates can be stacked in draws instead of a wall cabinet.
Maybe your kitchen has an outdated style and you want the same layout but new cabinetry?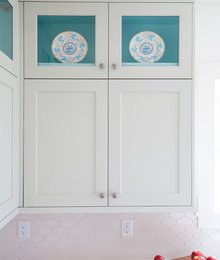 Your dream can be reality. That's where we come in.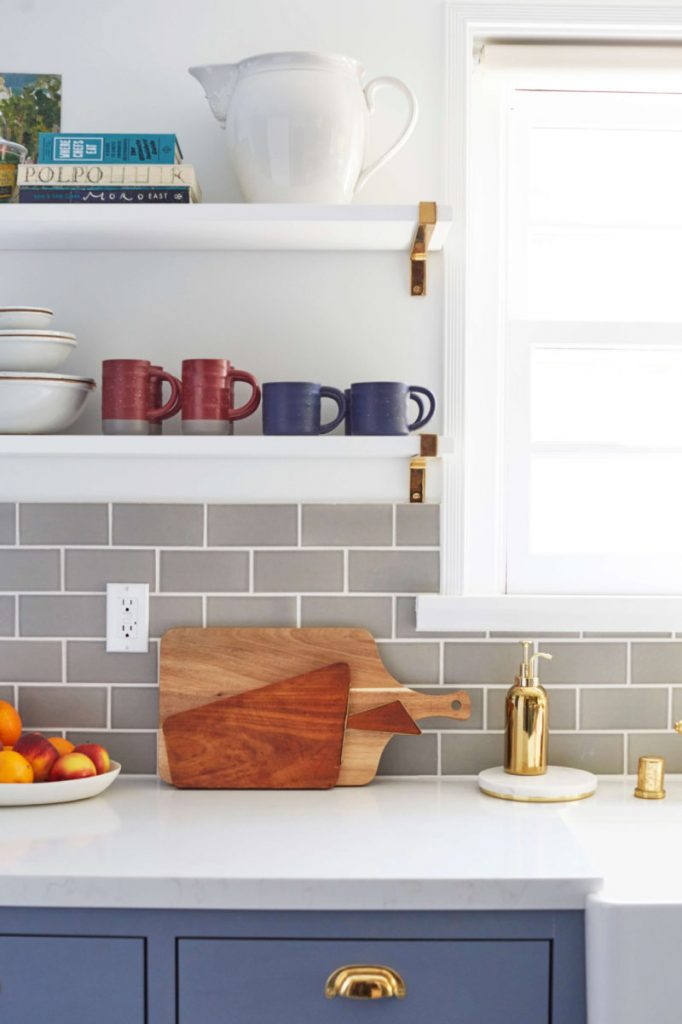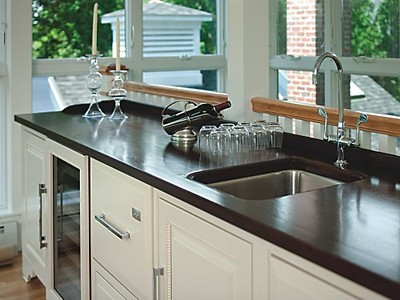 OUR PROCESS AT MARBLEHEAD DESIGN GROUP
1. Free Consultation
In our first meeting we meet at the showroom or at your home and review the project, your goals and wish list. We also execute an accurate measure of the space.
2. Design Meetings
A successful kitchen project is achieved through careful planning and attention to detail. After the measure is completed computer designs are generated based on your wish list and what layouts offer the best function for the space. The 3D renderings help you visualize the various options. Ideas for storage and design details will be reviewed as well. Once the layout is determined it's time to make the space your own by adding personality! There are countless options for style, color and finishes to make the space truly your own. A preliminary budget can be reviewed with a range of options that will vary depending on the final choices.
3. Custom Kitchen Plans
At this point if any cabinetry was custom designed or has a custom finish you will need to make any final changes and approve it. Next a comprehensive review of the project will guide you through the design details so you can rest assured that you are getting exactly what you want and can finalize your decisions to order the project.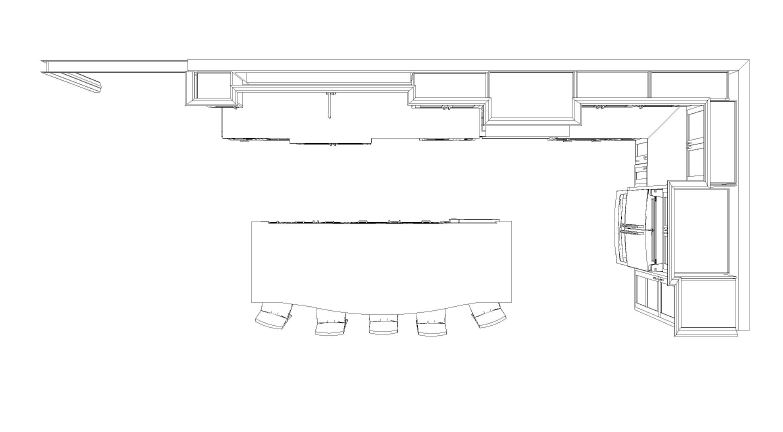 5. PAYMENT
Marblehead Design will create a Quote for your project. This includes the design details and price of the cabinetry and the installation. Some prices, such as plumbing and electrical work, will be estimated and determined later when they visit the job site and have an more accurate review the work to be done. Next, an invoice is created with a payment schedule. This varies depending on the work to be done and the cabinet company. With Elmwood we ask for 25% to place the order. The order then goes through a review process. Elmwood specialists review the appliances, design and floor plans checking the design for function. They create any CAD drawings if needed and then verify the order is accurate. This takes about 10 days. During this time the homeowner can cancel the order. When the review is complete the homeowner receives Elmwood's list of the review, CAD drawings, time stamps and project number. We request another 25% deposit and the order is sent to production. The final production number and delivery date is emailed to the homeowner day later. The final deposit is due about two weeks before shipping. Siteline requires pre-payment. Cabico has the same payment schedule as Elmwood. Stone requires a deposit and the balance due when it's installed.
Labor is a paid 50% mid-way and the balance is due when completed. Any add-ons requested of the carpenter will be billed separately. (Yes- many times my carpenter has a honey-do list when he finishes your kitchen. Everything from " can you fix my bulkhead, to fixing the front door….to do you go to Maine? I have a camp up there… 🙂 )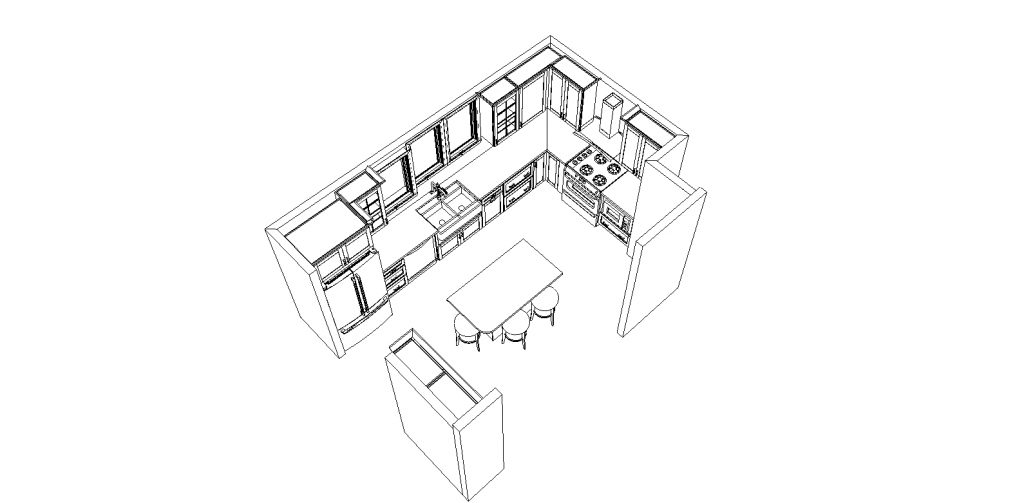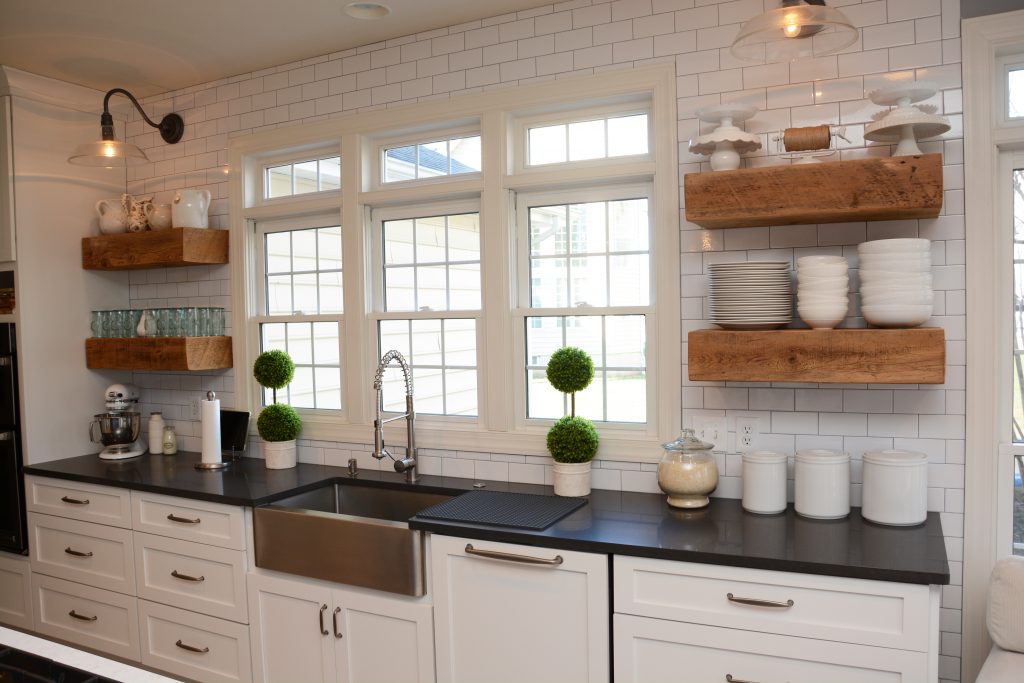 4. Install Plans
Floor plans, elevations and renderings will be generated for the installation along with plans needed for contractors and tradesmen, including electrical and plumbing. A schedule will be set for the project, start to finish. If the homeowner doesn't have contractors for the project we can do the remodel and install cabinets or we can provide a list of referrals.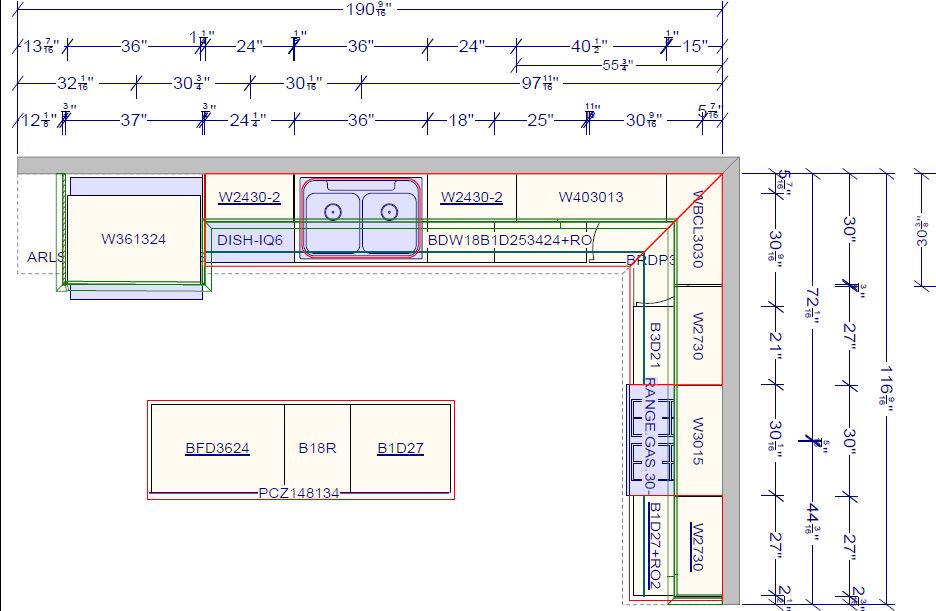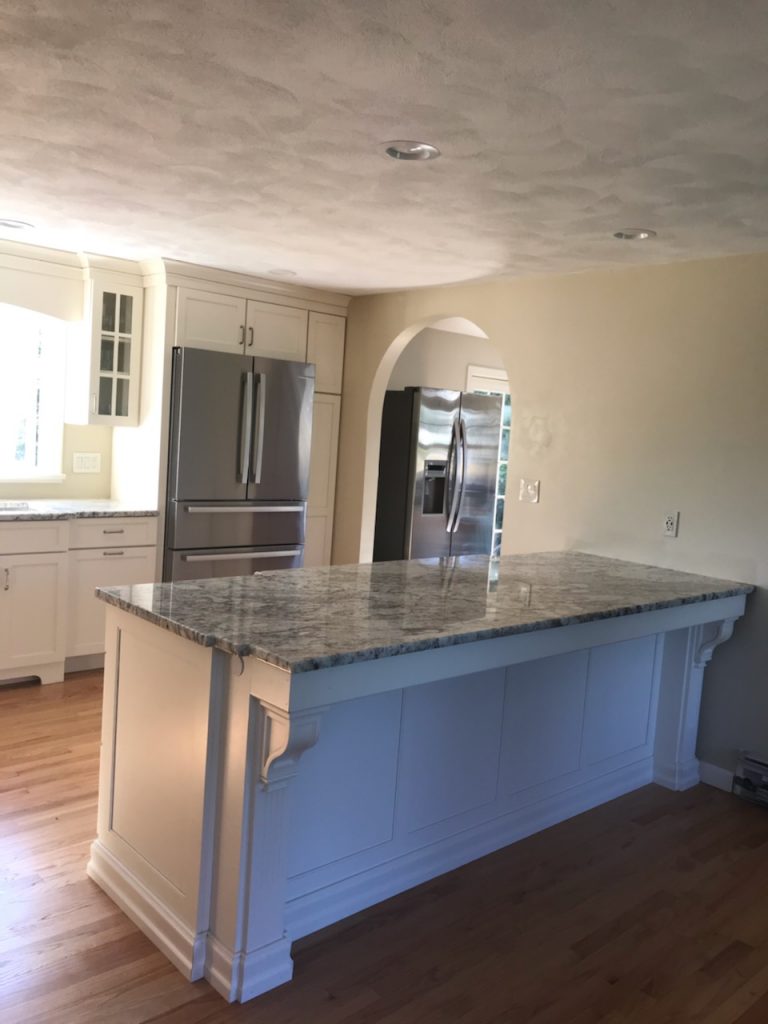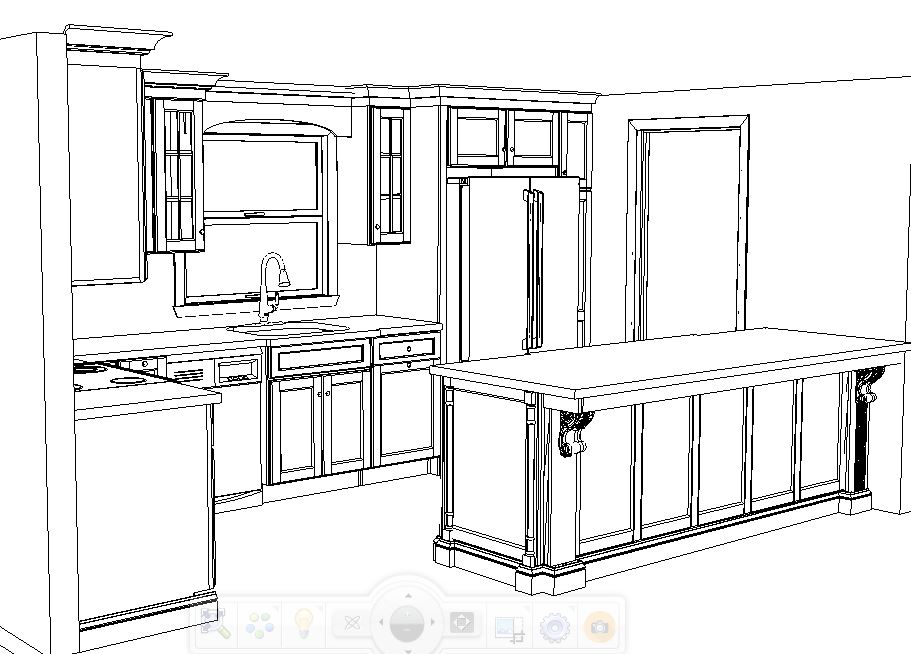 sometimes I just like drawing the old fashioned way with a pencil!